Spring is all about birth, renewal, life, colour and the beginning of a new season. It seems fitting then that Bridal Fashion Week this spring was brimming with new designs for designers 2019 collections that were being debuted for the first time.
No surprises that the runways of London and Barcelona were jammed full of Royal Wedding inspired frocks, peppered with Markle's quintessential signature style. It also feels that the next season of bridalwear will be a fashion of two extremes.
Both ends of the spectrum from simple, unembellished sheath gowns to swathes of delicious tuille and organza in shades of blush and lavender. There has also been a focus on applique for a little while and this is showing no signs of slowing down.
One of my favourite trends is ruffles! Some designers have gone more exaggerated than others, some have opted for a simple undulation in their cuts. One thing is for sure, we're going to be seeing a lot more bounce in dresses next season.
Here are our top FIVE favourite trends to expect in the coming months – the real question is…are you even ready for bridal 2019??
ONE – COLOURED GOWNS
Long gone are the days that white or ivory gowns were the be all and end all of bridalwear. The colourful wedding dress movement is showing no signs of slowing down. Pink wedding dresses made a brief appearance a few years back, helped by the likes of Gwen Stefani and Anne Hathaway, but never really took off in the way we're seeing now. Blush and even candy floss pink are really trending and even if you're not brave enough to go all pink on your big day, why not accent with pink accessories? Blush boleros, bubblegum veils; the sky is the limit when it come to accessorising your dress.
Lavender gowns were also big on the runway this year so keep your eyes peeled for a spot of indigo creeping in to your Instagram feed. It may just be the next big colour to give blush a run for its' money.
TWO – JUMPSUITS & TWO-PIECE TROUSERS SUITS
We have Meghan Markle to thank for the sudden and abundant return of trousers to the bridal world. A classy, sharp and much more gender fluid style of attire for your nuptials, although some designers have gone all 90's on us and brought back a sort of 'skort' but with longer legs! We are loving this look and although not everyone's cup of tea, if Solange can rock without the frock, so can we!
THREE – 100 YEARS EARLIER…
No surprises that we may have gone a little bit Royal this year and as such, Victorian fashion influences are coming through in bridal. Long sleeves are back in a big way as are high necks with more detail and lace embellishment. Of course there have been some very obvious modernisation of traditional Victorian gowns with playful elements of sheer, softening the look.
FOUR – TIARAS
Big in the 90's, out in the 00's and on the rise again, tiaras. What is so incredible about bridal fashion, is the ability to take inspiration from something that is trending and adapt it to your signature bridal style.
Princess wedding? Tiara.
Boho wedding? Flower crown
Beach wedding? Shell headdress
Non-conformist? Side tiara
Again, we have Miss Markle to thank for the rise in tiaras on the runway this season but thanks to some incredible small business entrepreneurs as well as industry heavyweights, we have the most delicious variety of accessories available to us.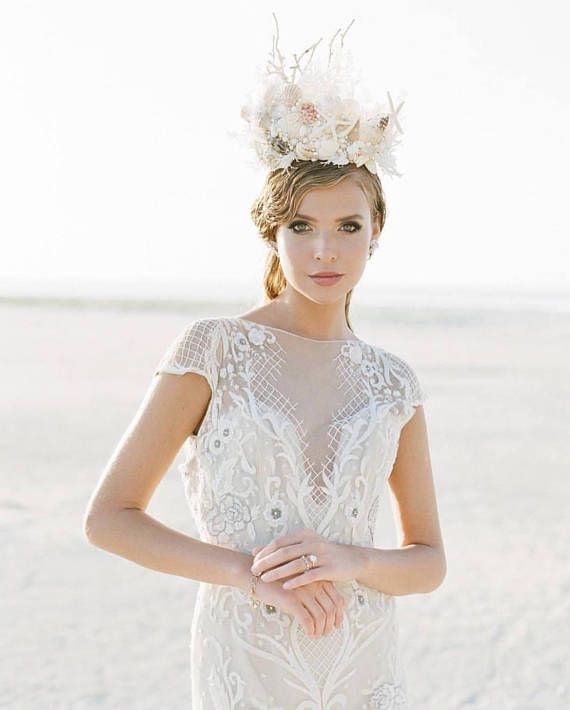 FIVE – TRAINS FOR DAYS, CAPES FOR ALWAYS
Did we mention that princess vibes are trending on the bridal runway? Just in case you missed it, lengthy trains and regal capes are in! The likes of design royalty (get it) such as Naeem Khan, Berta & Justin Alexander are drowning us in fabric in the best way possible. The longer the train the bigger the love in this case. Capes are not to every brides taste but if you're hopelessly chic and want something that stands out amongst the crowd, this could be the superhero trend you've been waiting for.
Written by Hannah Mac Lennan (Director & Owner - BRIDE by Aster)